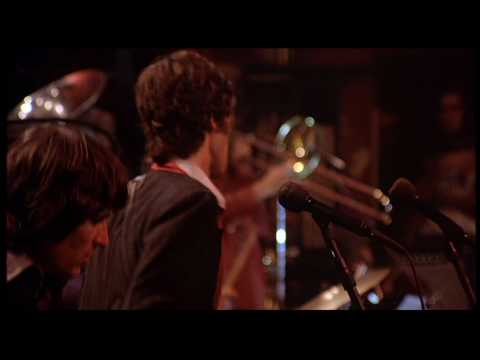 La Casa de Mi Padre & Ferrier →
We had the amazing opportunity to play a benefit show last week for an amazing organization called La Casa de Mi Padre in El Salvador. This organization helps out kids coming from bad situations and literally redirect the course of their lives. We were honored to be asked to play and help raise money to support the cause. The link included in this entry is for the La Casa Facebook page. Please...
Bandcamp & Ferrier
Before Ferrier made the journey into iTunes and other digital media stores such as Amazon, we made our first internet appearance on a site called Bandcamp. This site is an amazing tool for independent artists such as Ferrier- it gives us an outlet to release music and keeps a much lower percentage of sales than other music stores. It also allows fans the ability to stream a complete album FOR...
Journeys, TOMS, and Ferrier →
We are so honored to have our song "Go On, Get Out of My Head" used in a promo video by Journey's Shoes for the TOMS "One Day Without Shoes" campaign. Check out the video to see how the good people at Journey's helped promote this amazing cause. 
Behind the Song video interviews
We recently released 3 video interviews for songs off our debut record WALLS AND SHADOWS. We are so proud of these songs and are happy to give you a behind the scenes look into our process. We have one more video in this series to be released next Monday April 9. Here is our YouTube page with the videos. Enjoy!!! http://www.youtube.com/user/ferriermusic/videos
The Boss on Pop Music (a history)
As the keynote speaker at this year's SxSW, Bruce Springsteen gave a brilliantly concise history of pop music: what it is, where it's been, where it's heading, and most of all, why it's important. Citing everyone from Woody Guthrie to Public Enemy, he eloquently and humorously reminded those in attendance why music moves people.  It's worth a listen. -WH ...
(*NOTE: to play the audio associated with this...
A trip into the Ferrier past..... "An Echo" →
Our debut full-length album "Walls and Shadows" was released last week. But what happened in Ferrier before this record? Well wouldn't you like to know?!? Check out the above link to Bandcamp to buy our 2010 EP called "An Echo". It features 3 tunes not on W&S and even has an early version of "I'm Sorry". These tunes are only available on this...
Promo Video for CD Release Show- talking dog!!! →
We shot a video today for our upcoming CD release show next week. It took about 3 minutes to shoot. It would have taken 20 seconds but we kept laughing. And "we" includes our videographer/video editor for the bit.  Special thanks to Buddy the Dog for being such a good sport about the whole thing. He is a total pro.
Twitterers: Follow us. Here. Please →
Facebookers- Like us. Here. Please. →
New website has launched!!! →
THE PICTURES WE PAINT
We live in a city of "hits." A city that bases success on radio spins and record sales. I'll agree that there's a degree of success based on that. It does seem a lot of times that maybe that's all that matters now though. Even to us, the ones who claim to be above that. There's a strange line between making it and selling out. Do they go together? Is selling...
New Single Artwork
We are stoked about a song we recently recorded called "On My Way To You". We will be releasing it very soon on iTunes. Follow the below link to check the artwork for it, created by Kyle Miller at http://www.kylemillercreative.com.  http://yfrog.com/ncidknj
Local Lightning Spotlight
We are super pumped that our song "Outside Looking In" has been selected as the Local Lightning Spotlight on Lightning 100 this week!!! Lightning 100 is Nashville's independent radio station and can be found at 100.1 in the Nashville area and online at www.lightning100.com. Listen at 2:45 & 8:45pm CDT everyday this week to hear us. And if you have time, call in at...
Official Ferrier website →
Website
The new official Ferrier website it active. Check it out at www.ferriermusic.com to get all the Ferrier you need. Site was designed by our good friend Seth Philpott. See who this character we speak of is at http://www.facebook.com/sethphilpott?ref=ts.
Shows!!!!
Several shows coming up in the next month. Details: -August 31 atThe Rutledge, Nashville, Tn:  Ok so this show is technically in the past but I couldn't help but mention it. Played with our friends Boot Hill & the Paramount Ship and Heather Bond. Thanks to everyone who came out. We had an incredible time!! -September 13 at 3rd & Lindsley, Nashville, Tn: Headlining show with Rob...
In the works.....
Amazing rehearsal yesterday preparing for some shows in the next few weeks. We've been working up several new songs which have never been played live… "Killer"… "Don't You Go Quickly"… "The Bests, The Worsts, I Miss You"… excited about each one of them to be birthed into the musical family of Ferrier.  Ferrier items coming...
Ferrier YouTube channel is live!!!
We have started a YouTube channel to post videos from our live shows and other music related stuff we think is interesting, hilarious, or hopefully both. The first video we are posting is Jordan's son Eli signing "Uprising" by Muse. Unprompted, Eli began singing along with this song in the car one day. A few days later a similar event was captured on tape and is now available...
Get a free download from the new EP "An Echo" →
iTunes
Ferrier is now on iTunes!!! Be one of the first to buy this record and write a review!
3 tags
Ferrier live
The first Ferrier show in a long time went down last Wednesday June 16. We opened for Allie Hays in support of the release of her new EP, "The Inside". Check it out at www.alliehays.bandcamp.com. This EP was produced by Jason and Jordan and featured their playing on the record, as well as Will. Allie is a great friend of ours and we were honored to get the opening slot for this show....
Download the new EP "An Echo" →
Listen and download our to our first release titled "An Echo". Listen to each song in it's entirety for free! Download all 4 songs for only $2.50! Song listing: 1. Outside Looking In 2. No Means No 3. The Sounds We Made 4. I'm Sorry
Welcome
Welcome to the Ferrier blog. We make music, we sing songs, we enjoy each other's company. Here's who we are: Jason Cheek, Will Harrison, Brandon Ingle, Jordan Hester. Here are some places to find us on the internet: Website: ferriermusic.com Myspace: myspace.com/ferriermusic Twitter: twitter.com/ferriermusic Blog: ferriermusic.tumblr.com COMING SOON: We will have music on...
First Post
Testing testing. Mic check, one, two. Is this thing even on?